Birthday celebration for PM sparks new party row
Boris Johnson is under renewed pressure after Downing Street admitted staff gathered inside No 10 during the first Covid lockdown to mark his birthday.
ITV News reported that up to 30 people attended the June 2020 event, sang Happy Birthday and were served cake.
No 10 said staff had "gathered briefly" to "wish the prime minister a happy birthday", adding that he had been there "for less than 10 minutes".
But a number of MPs have expressed criticism over this latest revelation.
Rules at the time – on 19 June 2020 – banned most indoor gatherings involving more than two people.
ITV News said the birthday event had taken place in the Cabinet Room just after 14:00 BST that day, adding that it had been arranged as a surprise for Mr Johnson by his then fiancee, Carrie Symonds, after he returned from an official trip to a school in Hertfordshire.
As well as No 10 staff, the interior designer Lulu Lytle attended, having been in Downing Street working on the refurbishment of the PM's flat.
And a source told the BBC that Chancellor Rishi Sunak was also in the room, but had arrived at the end to attend a meeting, rather than being invited.
Transport Secretary Grant Shapps told the BBC the event was not organised by Mrs Johnson but by the PM's own office, who "thought they were being kind" by marking his birthday.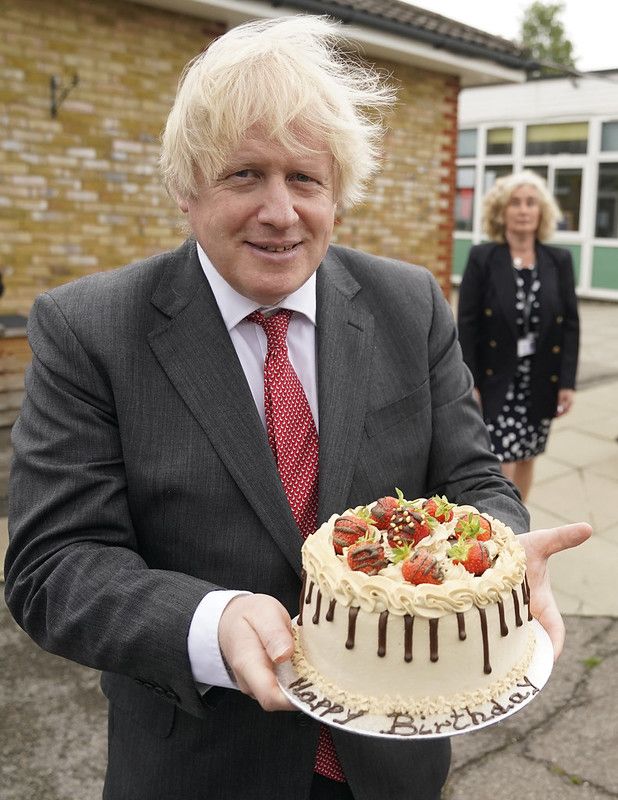 Other ministers disputed the detail, with Environment Secretary George Eustice denying 30 people had gathered in the Cabinet Room, saying the number of staff present was "closer to 10" and it "was literally just a birthday cake brought in at the end of the day".
Mr Shapps, whose father was in hospital for four months during the pandemic, also denied as many as 30 had been present, telling BBC Breakfast the group had been working together all day.
But he later told BBC Radio 4's Today programme the gathering had been "unwise given the circumstances".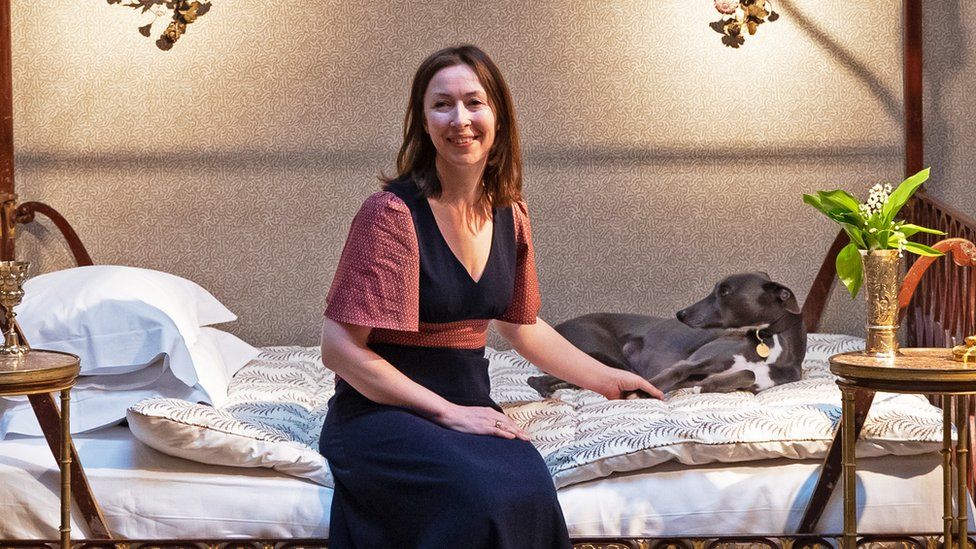 However, despite his "own anger and frustration", Mr Shapps asked for "patience" whilst waiting for the investigation into parties in No 10 during lockdown – lead by senior civil servant Sue Gray – to be published, adding: "You won't have to wait long."
The BBC has learned that Ms Gray, already knew about the 19 June event.
Her findings are expected to be published later this week.


Downing Street is accepting that this gathering/event/party/whatever you want to call it did take place.
But this marks a new stage in how the government is handling these accusations.
We started with the denials, which didn't work because they weren't strictly accurate.
Then we got the government acknowledging public anger, but that didn't really get them anywhere.
Then we had the stonewalling of "wait for Sue Gray".
But now No 10 are being a little bit more muscular in how they address these things, trying to put out their own version of the facts.
And what has happened in the last 24 hours points towards what the strategy for dealing with the Sue Gray report might be.
But putting out their interpretation, their version, will be balanced on the other side of the ledger with people pointing out the precise rules, potential failures of judgement by the people involved and just the sheer emotional weight of it.
And that is the significance of this party story. Everyone had multiple birthdays during this pandemic so everyone can compare and contrast their experience with that of the prime minister's.

Some MPs and senior figures in the Tory party have denounced the latest revelations, while many continue to wait for Ms Gray's findings before making a judgement.
Members from across the Commons have also pointed out the contradiction of the PM's own actions to a letter he sent to the then-seven-year-old Josephine Booth, consoling and praising her after she cancelled her own birthday party in March 2020 due to coronavirus restrictions.
Labour's shadow foreign secretary David Lammy said Mr Johnson should reflect on his ability to live by the rules he made himself, while Labour leader Sir Keir Starmer repeated his call for Boris Johnson to stand down, saying: "The prime minister is a national distraction and he's got to go."
Former Conservative Party chair Baroness Warsi told the BBC News Channel it was time for Mr Johnson to "think long and hard about what is in the best interest of this country".
"The question he should be asking himself every morning is, 'Is me staying in office allowing me to run this office in a way in which is making the country better, or am I a distraction?'" she added.
Conservative MP Andrew Bridgen told Newsnight that the revelations of a gathering at No 10 to celebrate the prime minister's birthday during the first coronavirus lockdown, "could well be the straw that breaks the camel's back".
In a tweet, the former Scottish Conservative leader Ruth Davison revealed that her partner also has a birthday on 19 June but added: "We marked it in 2020 by inviting one other household to sit outside, socially distanced, in our garden."
The PM did receive support from another Cabinet colleague.
Culture Secretary Nadine Dorries said in a tweet: "So, when people in an office buy a cake in the middle of the afternoon for someone else they are working in the office with and stop for 10 minutes to sing happy birthday and then go back to their desks, this is now called a party?"
Mr Johnson is facing calls from some within his own party to go, with a handful of MPs having submitted letters of no confidence.
But a total of 54 MPs must write to Sir Graham Brady, chairman of the backbench 1922 Committee, declaring no confidence in the PM, to trigger a leadership contest.


After the news broke on Monday night, MPs in Parliament were pretty animated.
Among some there is a sense of exasperation at the slow drip of allegations. This is exactly what many had feared – that there were more damaging revelations to come.
One senior MP said there was a sense the government was experiencing "multiple organ failure".
For some of those already unhappy with Downing Street, the latest revelations undermine the idea these were all work events.
Some Tory MPs though are a bit more relaxed and don't think these revelations are as damaging as the previous ones.
One member of the government suggested that backbenchers had simply got used to claims so they weren't surprised anymore.
Opposition parties disagree and think this is another nail in Boris Johnson's political coffin.
The prime minister's supporters spent the weekend trying to shore up support for him. Their view was quite optimistic.
One of them said they definitely had at least 100 MPs on side. They confidentially predicted that rebels wouldn't reach the numbers they needed to force a confidence vote this week.
But the mood in Parliament is still very much "wait and see" for what that Sue Gray report says.

Jo Goodman, co-founder of the Covid-19 Bereaved Families for Justice group, said the Downing Street birthday gathering "was the day before what would have been my dad's 73rd birthday, shortly after he had passed away from Covid-19.
"It was a horrible time for my family, but we stuck to the rules, not even being able to hug to comfort each other."
She added it was "completely sickening" that No 10 staff had gathered indoors to eat cake for the PM's birthday, saying: "While dozens sang Happy Birthday to him, families couldn't even sing in memory at their loved ones' funerals."